Military Surplus
Uncle Sam's Safari Outfitters has the best selection of military surplus items in Northwest Arkansas. Ammo boxes, a selection of bags and packs from around the world, tactical gear, camo for kids, and memorabilia for military families and for enthusiasts – we have it all. With a constantly-changing selection of items, both used and new, Uncle Sam's is worth a visit every time you're in the neighborhood. We also buy military surplus gear!!!
| | | |
| --- | --- | --- |
| | Uncle Sam's carries the largest selection of military surplus clothing in Northwest Arkansas. Camo, durable jackets, combat boots, and gear – we have a steady supply of clothing, so you'll see something new every time you visit. | |
Popular available items include:
BDU Pants ♦ BDU Shorts ♦ T Shirts ♦ Boonie Hats ♦ ACU Pants ♦ EMT Pants ♦ Wool Socks
| | | |
| --- | --- | --- |
| | We have the most basic Army issue backpacks and rucksacks. We also have unusual leather and canvas bags from Europe that can make a special style statement. Come to Uncle Sam's and explore the many different choices. | |
Popular available items include:
Duffel Bags ♦ Backpacks ♦ Rucksacks ♦ Shoulder Bags ♦ Ammo Bags ♦ Tool Bags
| | | |
| --- | --- | --- |
| | Uncle Sam's carries an extensive range of insignia of all kinds. We're happy to help with special needs in this area, too. To honor a loved one or for decorative or study purposes, Uncle Sam's offers authentic medals, ribbons, and more. | |
Popular available items include:
Medals ♦ Ribbons & Racks ♦ Chest Pins ♦ Hat Pins ♦ Patches
Acknowledge, honor, and remind others of the sacrifices and courage of America's military men and women with memorabilia of all kinds. Uncle Sam's carries items that make a patriotic statement as well as a wide range of specialized memorabilia.

We also buy military memorabilia.
Popular available items include:
Flags ♦ Window Stickers ♦ Bumper Stickers ♦ License Plates ♦ Hats
| | | |
| --- | --- | --- |
| | You'll be amazed by the selection of tactical gear at Uncle Sam's. These items aren't always easy to get, so there's an ever-changing selection in the store. Call us at 479-521-7779 with any special needs or specific questions. | |
Popular available items include:
Jungle Boots ♦ Vests ♦ Flashlight Holsters ♦ Last Chance Belts ♦ Handcuffs
| | | |
| --- | --- | --- |
| | Military gear is designed to be practical, strong, hardworking, and durable. Military surplus can provide excellent quality at an economical price. You never know what you'll find at Uncle Sam's in the way of military surplus gear! Come be surprised. | |
Popular available items include:
First Aid Kits ♦ Canvas Tarps ♦ 550 Cord ♦ Netting ♦ Canteens & Covers ♦ P38's
| | |
| --- | --- |
| | Pocket knives are handy in the woods, on the trail, and even in daily life. We also carry hunting knives at Uncle Sam's, as well as more specialized tools from American and European knife companies and military surplus knives. |
Popular available brands include: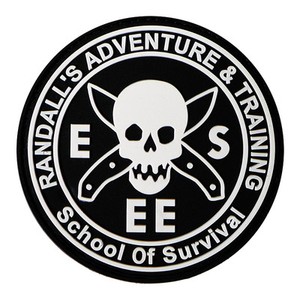 Our customers love to come in and explore all the great accessories we carry in our military surplus section. We also have plenty of great gear throughout our store for your preparedness kit or for wilderness living.

"Preppers" can find the supplies they need here, along with practical gear for extreme weather, camping, and other survival needs.
[cart]Popular available brands include: